HOME
BACK
---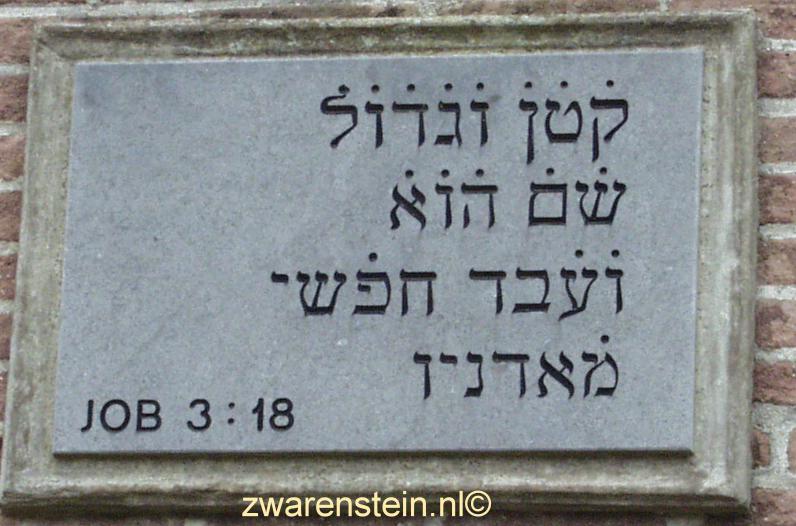 I (Mylène) thought, that the above text was not Job 3:18, but Job 3:19.
Then I heard (from Mr. v.d. Hoek), that it all depends on the book, Christian or Jewish. But it translates to this:
"The small and great are there; and the servant is free from his master
."